Academic philosophical activities.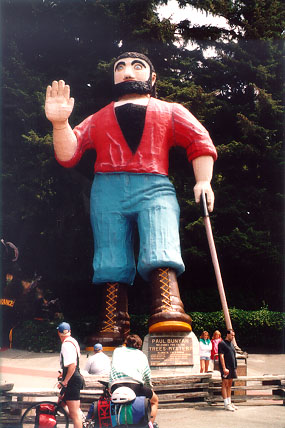 I earned my B.A. in Philosophy from an obscure but uppity alternative institution named Johnston College (now Johnston Center), and my M.A. and Ph.D. in Philosophy from the University of California, Irvine, where I also worked as a teaching assistant in Philosophy and in Social Sciences and as a teaching associate in Humanities.

From 2000-2001 I was a Lecturer in Philosophy at Cal State Long Beach. From 2001-2003 I was Visiting Instructor of Philosophy at the University of Redlands; upon earning my Ph.D. I became Visiting Assistant Professor for 2004-2005. Then I was William Lyon Distinguished Visiting Assistant Professor of Professional Ethics (try saying that 10 times fast) at the United States Air Force Academy. I am now Assistant Professor of Philosophy at DePauw University.

My dissertation is on Thomas Hobbes, specifically on his view of the causes of civil disorder and how to prevent them, with special attention to the role of education (as opposed to threats of force) in maintaining order. I'm interested in social contract theories generally, too, as well as other topics in political philosophy, ancient philosophy, and ethics.

Non-academic philosophical activities.
I am a certified mediator and worked briefly for UC Irvine's Campus Mediation Program. I've studied martial arts off and on for some time, most recently at O.C. Kickboxing and Martial Arts, where I studied a combination of kickboxing, kung fu, and Escrima (a family of styles from the Philippines often taught under the names Kali, Arnis, Dumog, etc.).

Non-academic, non-philosophical activities.
Before going to grad school at UC Irvine I worked some odd jobs. In the photo at right I am dressed as Paul Bunyan, greeting tourists at Trees of Mystery in northern California. Since then my choice of occupations has become a bit classier, though my wardrobe hasn't changed much.

I worked for over 20 years as a professional voice-over, and occasionally still do. Back in 1982 I went to broadcasting school to become a DJ because my girlfriend said I had a nice voice and I thought being on the radio would be way cool. Soon I discovered that being a DJ wasn't for me. I tried some other things—I was the late Robert W. Morgan's board operator on KMGG/Magic 106 FM in Los Angeles, worked a while as a recording engineer, etc.—but found I didn't enjoy the work even though the potential income was impressive. So the only part of show biz I've stuck with is voice-over, which I've been doing since 1984. Mostly I narrate technical, promotional, and educational videos, films, and such, but I also do straight and character voices for radio and TV commercials. I've worked for Allied-Signal Aerospace (now Honeywell), Continental Airlines, Kenwood, Mazda, NASA, UCLA, Coldwell Banker, Baskin-Robbins, Mail Boxes Etc., the Orange County Performing Arts Center, Porsche (samples are here, here, and here--the blonde girl is Kristen Stewart; listen for the voice in the last half of the spot), Suma Ching Hai, Yamaha, and others. But my absolutely most memorable gig was narrating an informational tape for a Newport Beach urologist wherein I talked in great detail about male impotence and related treatments.

I am also a Jeopardy! fanatic. Don't bother calling me weekdays between 7:30 and 8:00PM; I'm watching. I was even a contestant on the show July 9, 1998. I won an entertainment center and a computer. The computer finally arrived in January 1999; the entertainment center didn't show up until mid-March and after many grumpy phone calls and one grumpy letter. My sample of St. John's Wort and other trendy herbal pills finally arrived in May 2000 along with a letter of apology for the delay. I also got a bunch of cough drops, two Chap-Sticks, coupons for some olive oil, two bottles of Centrum vitamins, and a Disney video, not to mention the Jeopardy! Home Game.